Healthcare In India
The healthcare sector of India is a conundrum. While at one end of the scale you will find hospitals that are known internationally on the other end you will discover abysmally low-quality service. The good news is that both the public and the private sector are working continually to improve the field. Some of the areas where their combined effort can be seen are: Improvement of the quality of data, Development of better measures, Understanding of the quality of care and Innovative solutions to long-standing challenges. Using standard service statistics or facility surveys are not enough to measure either the quality of the process of delivering healthcare or the resulting health outcomes. The result is that the rural section of India, which has three fourth of the population, has doctors who don't have formal medical training. If we want to refine health care in India, then a change at the system level is needed.
Health Tourism in India
Medical tourism is the fast-growing field in India. This sector has been projected to grow year by year at a fast rate. The main reason for people to travel to India for medical solutions is cost-effectiveness as well as best treatment from top facilities. Every person all over the globe have all the rights to travel to any part to obtain the best quality medical treatment for an affordable price. India is becoming a top-notch and most preferred medical tourism destination as it provides qualitative and affordable treatment and scoring high with various features like renowned doctors, quality hospitals and patient satisfaction. India is becoming a top-notch medical tourism destination as it scores on various factors important for better health care. In India, the patient can obtain a complex medical procedure in a global hospital by the leading medical specialists within their budget. The benefits of medical tourism in India is vast. The patient can obtain cost-effective solutions, quality healthcare, wide choice of procedures, improved communication services and also an opportunity to travel. Some best examples of such procedures are hip resurfacing procedures and stem cell therapies. In India, the patient can fix appointment and obtain the treatment as per their convenience.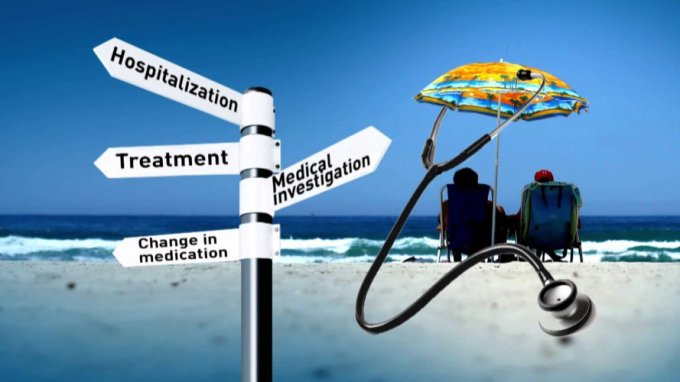 Future Of Healthcare Sector In India
The good news is that India also happens to be one among the top 3 as far as medical tourism is considered. However, the fact remains that the healthcare sector in India is expanding rapidly and has become the biggest and most prominent sectors in the country. One of the most crucial requirements of health care systems in India is to ensure high-quality health care that is accessible by all to ensure that it becomes easy both for hospitals and doctors to provide treatment as and when needed. Scenario is rapidly changing and the private health care sector is moving to smaller cities and towns, and this trend is expected to continue.
By contributing personalised or custom made solutions to suit the requirements of medical care specialists, healthcare diagnostics centres, nursing homes and hospitals, in India, it is possible for more individuals to get access to unlimited health care in the future years. It is expected that in two years from now, high-quality expert medical care won't be restricted to big metro cities alone, and people will not need to travel from the smaller cities, towns or villages to metro cities when they are looking for expert and good quality healthcare.
Popular Health Insurance Plans in India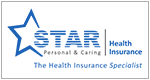 Star Family Health Optima
The health insurance policy has coverage for a number of illness, diseases and procedures. Even a newborn, just 16 days old is eligible for healthcare coverage. It offers optimal coverage including ambulance, domiciliary treatment, hospital charges and more. Under this policy 400 day-care procedures are covered and additional coverage for expenses incurred is also offered.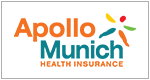 Apollo Munich Optima Restore
With a limited health insurance plan, the insurance provider caters to a range of population ranging from 5 years to 65 years. The assured minimum sum is Rs.3 lakh with a maximum of Rs.50 lakh. The family policy covers 6 family members under the floater insurance plan. There is no requirement for co-payment for any claims. Riders are available for critical illness.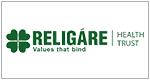 Religare Care Health Insurance
The insurance provider offers minimum entry age of 3 years and there is no maximum age limit. The minimum sum assured is Rs.3 lakhs to a maximum of Rs.60 lakhs. The family floater plan covers family members of six. No co-payments are needed for any claim and the settlement ratio is 61%.
---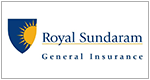 Royal Sundaram Lifeline Elite
As the name suggests this comes with a higher premium, suitable for high net worth customers with a policy value of Rs 25 lakhs. The minimum entry age is 3 months with no maximum age limit. The minimum sum assured is Rs 35 lakh and the maximum is Rs 150 lakh. The claim settlement ratio is 53%.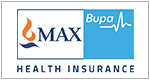 Max Bupa Health Companion
The policy has everything that a family floater plan should offer. There is no limit to the room rent and comes with higher daily cash benefit. The premium is affordable and is suitable for middle income households. It comes with add on benefit like vaccinations, personal healthcare manager, organ donation expenses and more.