Chennai: The Go-To Place for Education
The Education Department, Corporation of Chennai follows the motto: Education is wealth. Chennai is already at the forefront of the educational sector in India. Home to world-famous institutions that have imparted education for more than a hundred years, Chennai attracts students from all over the globe.
As far as school education is concerned, Chennai is home to some of the best schools in the state and India. Schools are segregated into government and private schools. All government schools are funded by the Government of Tamilnadu and offer quality education in both Tamil and English.
Also Read : List Of The Best Healthcare Centres in Medavakkam
Private schools in Chennai offer various curricula such as CBSE, ICSE, IGCSE, and IB. Some private schools also offer boarding facilities to house students from other cities and countries. Currently, all schools are imparting online education to ensure learning continuity during the pandemic. Learn More
Schools in Medavakkam
There are many notable schools in Medavakkam and its adjoining areas like Kovilambakkam, Vengaivasal, and Pallikaranai. In this article, we have listed Medavakkam's five noteworthy schools and their salient features.
5 Top Private & Public Schools In Medavakkam
#1. Ravindra Bharathi Global School
Ravindra Bharathi is a daylong boarding school that offers an internationally acclaimed curriculum for students. This co-educational institution sports hi-tech laboratories, sport and play arenas, audio-visual centres, a skating rink, indoor gym, and an infirmary.
#2. Zigma Matriculation Higher Secondary School
Zigma School lies at the heart of Medavakkam. The institution follows Samacheer kalvi prescribed by the Government of Tamilnadu. Students of this school are given ample opportunities to hone their academic and extracurricular skills.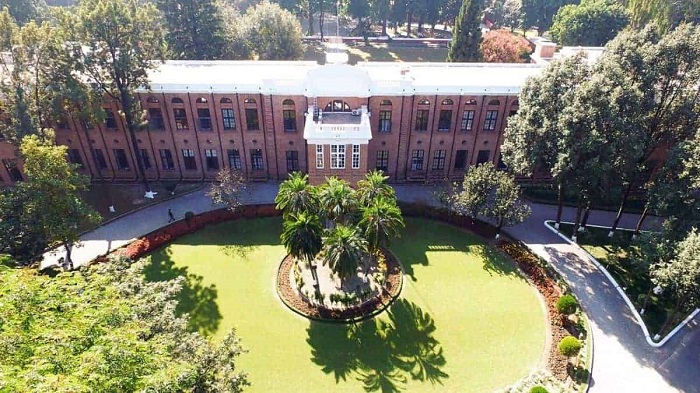 #3. St. Johns Public School
This highly reputed academic institution caters to the CBSE syllabus and follows a curriculum prescribed by the National Council of Educational Research and Training or NCERT. The aesthetically planned, the well-laid campus has all the facilities required to impart the finest education.
#4. Velammal NewGen School
Run by the Velammal Educational Trust, Velammal NewGen school is based on the CBSE curriculum. The school promotes blended learning to prepare students for the future.
#5. AKG Public School
Based on the CBSE curriculum, AKG has more than three hundred students and eighty staff members. The school functions on a sprawling campus, which serves the purpose of learning, recreation, and physical development.
Winding Up
Medavakkam has many more private and public schools that cater to the residents of this area. Ensure you go through all the details from reliable sources before picking the best school for your children. In addition, be sure to check out the posts about banks and health insurance.