People who are laid-off from the employment are confused over accessing for health insurance for them and their family members. Those who are keen on knowing where to access for the Medical Care for Uninsured can find some useful hints in this short write up. For the unemployed living without health insurance is considered to be a risk since the cost of healthcare is expensive in all parts of the globe. This is more so, in the countries like America, Canada, and UK. This article explains these unemployed and uninsured individuals where to find the right type of insurance which are affordable.
In this context the Affordable Care Act(ACA) followed in America has been found to be highly effective for those who are unemployed. This insurance is also considered to be the best option for the people who are just laid-off from their employment. One can be conservative in health care due to various reasons, but forgoing few basic things is always at risk for life of everyone in the family. Hence, it is time for every unemployed or uninsured person to think positive in order to seek a balance in availing the basic insurance through ACA coverage.
Read More About : Healthcare Coverage Options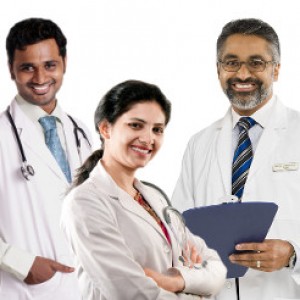 Those who are unemployed can always seek some medical help without any insurance. They can approach the affordable medical centers run by their family doctors who can understand the situation and according to charge fewer consultation fees. If the payment is by cash, this system will work even with some specialists. This will also be useful to the doctors as they can get money faster than the usual time through insurance. One can also approach the health centers in the local area who offer a free consultation. Most of the approved health centers provide this facility to people of all ages and few clinics of high repute charge on a sliding payment method which is based on the income of the individual.
Unemployed persons can visit the Planned Parenthood centers where treatment is given to women at lower rates. These centers are beneficiaries of the funds received from donations and hence offer these rates to women who need family planning service and other treatments such as STD and breast examinations. Of course one has to check with these centers and discuss the unemployment situation. Men are also allowed to take treatment in these centers for any issues related to reproduction and other issues.
In addition to the above state locations, unemployed or uninsured individuals can avail the services of many walk-in health centers that are attached to the local shopping chains like Walmart. Medical practitioners in these health centers treat for all common diseases such as cold, flu and infections. Also, they offer some preventive treatments for heart ailments and diabetes. The medical fees vary according to the severity of the disease and vary much between each center.
One can also approach some of the free clinics offered by local hospitals as these clinics offer free screening for various diseases such as cancer, high blood pressure, diabetes and other acute diseases. Most of these clinics offer these services by publishing in the local newspapers and through flyers.