Illness or critical illnesses can happen to anyone anytime. When you or someone dear to you is critically ill, there are a lot of financial ramifications apart from the emotional issues you will have to deal. It is not only the loss of income during the illness, but you will also need money to sustain and maintain your everyday expenses during recovery. As per the statistics available from the Hospital Management Software published on http://www.thehealthsite.com/health-a-z/, to overcome such financial crisis and to be prepared, most people get a health insurance cover when compared to people who are uninsured. A careful consideration has to be made while choosing health insurance as many illnesses are not covered. Here are a few critical diseases that you should be aware of which are common in India.
Dialysis due to kidney failure: The kidneys are an essential organ in our body and help the body in clearing the waste. When the kidney starts to malfunction for various reasons it can no longer remove the residue from the body. In such a condition, dialysis is needed which acts as a replacement for your kidney process. If the disease is chronic, it becomes a lifelong process which the patient has to undergo frequently. Due to dialysis, you are weak and hence may no longer be able to work and the cost of this process per month can go upto Rs.25000 per month.
Read More About : Best Online Pharmacies To Buy Medicines At Discounted Price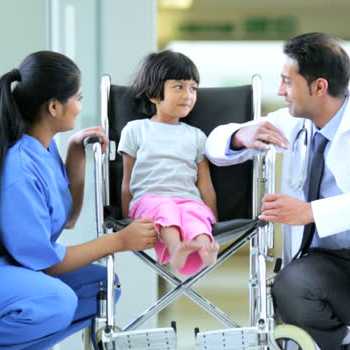 Paralysis: It is a condition when most of the limbs cannot be used to perform the daily routine activities. The patients will have problems with movements either partially or entirely and will be unable to care for themselves on their own. Physiotherapy becomes necessary so that the movement of the limbs can be improved.
Cardiovascular issues: A cardiac arrest is commonplace among people in India, it happens when enough oxygen is not supplied to the heart due to clogging in the arteries. When oxygen supply is cut off or is limited, it results in heart attack. The clogged arteries can be unclogged by either angioplasty or open heart surgery. The recovery from this condition can be from a few weeks to few months depending on the state of the patient. The cost of the operation is anywhere between Rs.1.5 lakhs to 3 lakhs.
Cancer: Cases of cancer in India are rising. The reason for cancer is the abnormally rapid growth of cells. Cancer, when diagnosed early can be contained from spreading to other parts of the body. There are many types of cancers and recovery from this disease depends on the stage the patient is in and the type of cancer. Sometimes surgery is followed by multiple cycles of chemotherapy which may be in a duration of a few weeks to a month. Each chemotherapy cycle can cost up to Rs. 70,000 with scans and tests included.
Even if you are insured with a health insurance policy, there is a loss of income during the hospitalisation and recovery period which is not covered. You should ensure that you have a critical illness plan that will be sufficient and other financial expenses are covered which will aid you financially during recovery.