To make everyday life easier for patients, there are many ingeniously designed equipments that are ergonomic and practical. These are medical equipments for cancer patients that are specially designed to suit every requirement. As patients or as caretakers of patients, care has to be taken to give comfort as a top priority. Since some phases of the treatment are painful, some of this equipment could be a relief, physically.
Comfort Improving Equipments
Undergoing cancer treatment may leave the patient fatigued. The medicines, diet change, lifestyle adjustments could take time to adapt. In some cases, there could be nausea, vomiting and diarrhoea. Having disposable wipes could come in handy as they absorb readily. Owing to their soft and non-abrasive nature, these medical equipments for cancer patients could be used all over the body without fear of rashes and discomfort. Stock these up in bulk quantities for the need of the hour.
Read More About : Know About The PET Scan
Taking a bath might be difficult if one is too tired from treatment. Sometimes the doctors suggest refraining from it for a certain period post-surgery. There are specialized No-Rinse Personal Care soaps that do not require to be washed off with water. These could help keep the body clean and free from germs and may be used even without leaving the bed. At times of radiation therapy, the skin might get too sensitive that constant contact with blankets might be uncomfortable for the patients. There is a Blanket Support Device that supports the blanket at proximity to the patient without physical contact. The warmth is contained while the patient is freed from rough touches of the blanket.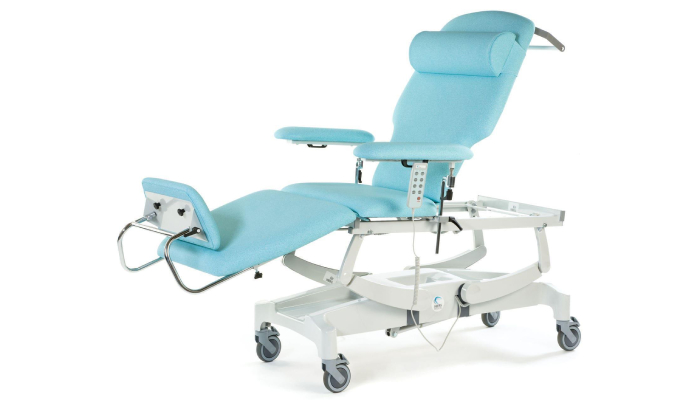 Ergonomic Support Equipment
Standing up under the shower or sitting upright in a bathtub could be tiresome and stressful for patients undergoing treatment. Unique Shower Chairs with grips on the bottom are one of the medical equipments for cancer patients that could be used for a comfortable bath. It ensures that the time spent bathing is less strenuous. To wash the hair of a patient in bed, one could use an Inflatable Shampoo Basin. Owing to being highly portable and stored easily by deflating, this could be the best bedside solution for the regular shampoo washes.
Having a drink while on the bed is the most difficult one for a patient. Especially if you have medicine and have to rise up every now and then for a second or two. Nosey Cups have a small portion cut out to accommodate the nose. This makes it easier to drink while lying down on the bed. It is suitable for children and adults alike as it enables them to drink without being in an upright position. If the patient spends a lot of time in bed, it would be best to get the Good N Bed Adjustable Wedge pillow. This helps in getting the patient into different comfortable sitting positions. This could support essentials such as watching tv, reading, writing, using a laptop, and other creative, productive or recreational tasks.
Lifehack And Shortcut Equipments
Cancer therapy is accompanied by the use of many medicines. Some of these are quite large and may be difficult for patients to consume at the same time. Radiation treatment often leaves patients with dry mouths, and this even alleviates the discomfort in swallowing the pills. A Pill Pulveriser is one of such medical equipments for cancer patients that helps in crushing the tablets. Now it may be put into a liquid such as water or milk, and the patient can take it conveniently.