Role Of Banks In Our Lives
Banking is as old as civilisation itself. Long before currency came into existence, people followed the "barter" system, where they exchanged goods and services. For example, if a person wanted a chicken, they exchanged it for a sack of rice or vegetables or whatever the other person fancied. Although the barter system was inconvenient, people relied on it to obtain what they wanted from someone else.
Modern banking is a far cry from the barter system. Today, every country has its currency which varies in value. Banking institutions form the very core of a nation's financial structure and dictate whether it is a developed or a developing nation.
Also Read : List Of The Best Healthcare Centres in Medavakkam
It is hard to imagine today's world without banks because these financial institutions are instrumental in society and our personal lives. Banks offer:
Legalised money transactions between people and businesses
Schemes and policies to encourage saving money
Safe deposit boxes to keep valuables
Loans for housing, vehicles, agriculture, and businesses
Loans for education
Now, let's check out the banks in Medavakkam, Chennai.
Leading Banks In Medavakkam
1. Andhra Bank
There are two branches of Andhra Bank in the Medavakkam area. While one branch functions in Vengaivasal, the other is located on the Velachery-Tambaram Main Road in Dr. Vimala Nagar.
2. Axis Bank Ltd
The nearest landmark to the Axis Bank branch in Medavakkam is George Enterprises above Nilgris Super Market. Axis Bank is a nationally renowned bank that operates all weekdays from 9.30 am to 4.30 pm.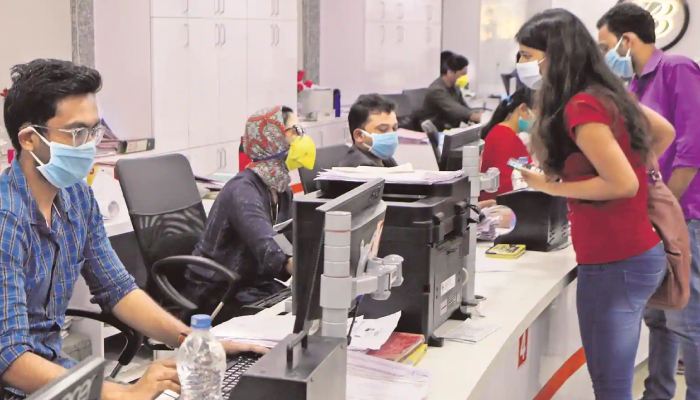 3. Karur Vysya Bank
KVB or Karur Vysya Bank, located in Medavakkam Koot road, is ideal for the residents and businesses in this locality. The bank is known for its organised token system, clean, air-conditioned premises, and locker availability with low-security deposits.
4. Tamilnad Mercantile Bank
One of the well-known private sector banks with a high clientele following is Tamilnad Mercantile Bank which operates above More Super Market in Medavakkam. This bank offers various loans, value-added services, and online banking services for customers.
5. Indus Ind Bank
Indus Ind Bank is located on Medavakkam Koot Road. It is also one of the major private sector banks serving businesses and residents in Medavakkam and nearby areas.
The Bottom Line
Medavakkam has many private and public sector banks that offer valuable services to their depositors and customers. We suggest you gather more details before choosing the bank that aligns with your needs. Read More. In addition, be sure to check out the posts about health insurance and educational institutions.