Hospitals: A Must-Have Necessity For The Society
A well-equipped healthcare facility is one of the critical lifelines of a society. Today, the Indian healthcare industry is a thriving sector, with hospitals mushrooming in every nook and corner of cities and towns. So, finding good hospitals is not a big challenge.
But what if you are looking for good hospitals in your residential area, particularly in Medavakkam? Are you going to spend time Googling or asking friends? Let's make things easy for you. Our article lists the best hospitals in and around Medavakkam, Chennai. We also take a closer look into the facilities and services offered by these hospitals. Take a look at our list, and choose the hospital that best suits your requirements. Here we go.
List Of Best Hospitals In Medavakkam
#1. Gleneagles Global Health City, Perumbakkam.
Gleneagles Global Health City is a world-class healthcare centre providing evidence-based, value-based, high-quality medical care for patients of all ages. The centre is a leading multi-organ transplant centre with an army of dedicated doctors and healthcare professionals. The hospital is equipped with state-of-the-art diagnostic facilities, an Advanced linear accelerator for cancer treatment, and robotic interventional pain management facilities.
#2. Dr. Kamakshi Memorial Hospitals
Located in Pallikaranai, near Medavakkam. Dr. Kamashi Memorial Hospital is a 300-bedded tertiary healthcare provider. The hospital is manned by nearly 150 medical consultants who provide medical care for Cardiology, Gastroenterology, ENT, Neurology, Nephrology and a dozen other medical specialities.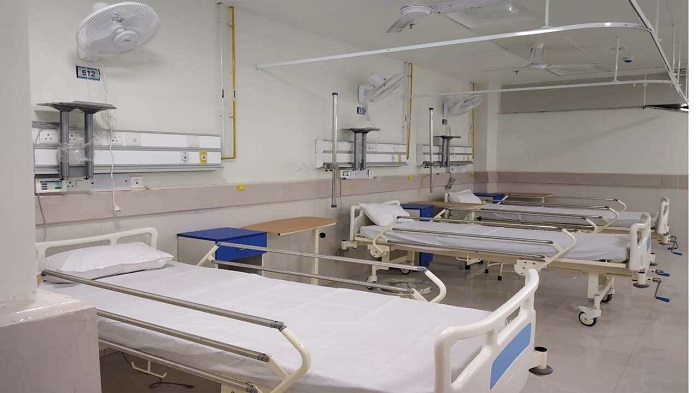 #3. Annai Theresa Hospitals Pvt.Ltd
Located at the heart of Medavakam, this healthcare centre is renowned for its diagnostic facilities, physiotherapy facility, and x-ray centre. The hospital is also well-known for its neurology and orthopaedic divisions. If you are looking for affordable, round-the-clock medical care, Annai Theresa Hospitals is your ideal destination.
Also Read: The Best Options for Health Insurance in Medavakkam
#4. Akshara Hospital
Akshara Hospital is located in Gowrivakkam, a stone's throw from Medavakkam. This 24-hour maternity and general hospital offer the finest care for various medical specialities.
#5. Kalpana Hospital
In Medavakkam, Kalpana Hospital is also a top destination for people seeking quality health care. The hospital offers various diagnostic facilities and also has a well-equipped pharmacy.
Conclusion
So, there you have it- The top five healthcare centres in and around Medavakkam. We hope this compilation will be useful for you. Know More. In addition, be sure to check out the posts about banks and educational institutions.