Online shopping for gadgets, clothes, accessories, etc. is hugely popular in India, but people have still not adopted this medium to shop for medicines. Though there are some leading offline pharmacies that have started their online versions of late and have been offering great discounts and offers as an incentive for customers to shop online. Buying from an online pharmacy is the same as buying offline, with the convenience of ordering from home and getting it delivered. If you are wondering which of these online stores to buy from, listed below are a few top ones evaluated for you based on the data gathered from the Pharmacy POS solution from many pharmacies in India.
Refer https://yourstory.com/2016/09/67e8037322-why-are-medicines-so-cheap-in-india-the-economics-of-drug-pricing/ to know how these pharmacies can provide the offers they do.
NetMeds: They have a vast listing of products which you can view or search in their catalogue. The website is user-friendly and easy to navigate. It also has the option of buying medicines based on the illness. If you are looking for skin and beauty care products along with prescriptions drugs, you can order them together as they have a vast collection. The payment is also secure and they deliver the medicines home. They have offers and discounts on many products which you can check out on their website or the mobile app.
Just Relief: They advertise as a stop shop for all medicines and products related to healthcare. Apart from drugs that you can shop for, they also offer healthcare services like vaccination for kids. You can buy over the counter drugs, ayurvedic medicines, beauty and healthcare products as well as herbs. The website is categorised into various easy to navigate sections and hence buying and booking a healthcare service is easy.
Read More About : How To Choose The Best Diagnostic Centre?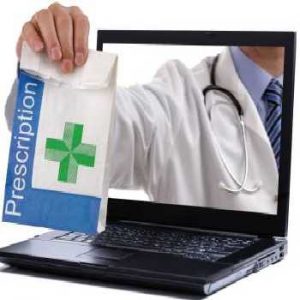 RXpress: They claim to be the first provider of end to end treatment for all illnesses including serious ones online. Apart from treating patients with diseases like cancer, diabetes, etc. you can shop for OTC drugs and get it delivered home. Prescriptions drugs are available upon uploading the prescription, and you can get it at your doorstep.
Pharma Easy: It is the most significant Pharmacy aggregator in India. When you enter the location in the portal, the software will help you connect with the local pharmacies, diagnostic centres, etc. to book appointments for tests and also to order your prescription medicines. The OTC drugs are available at a discount of upto 20%. To buy medicines from them, you will have to call or use the app, they can deliver your drugs on the same date every month which is a unique feature of this pharmacy. You can download the app and order from your mobile.
Apollo Pharmacy: It is a part of the chain of Apollo hospitals and is considered as the most extensive pharmacy network in India and has over 2400 outlets. The portal has various categories and has more than 4000 products to choose. These categories range fromcare to health supplements, vitamins, to over the counter medicines. The prescription drugs can be obtained only after you upload the prescription.