Managing Revenue Becomes Much Simpler
In current times, it is near impossible to run a super-speciality hospital without hospital management software. They are not only reliable and efficient but also extremely cost-effective. In short, they become the very backbone of a hospital on which its success depends.
Read More About : Hospital Inventory Management Process: The Need & The Solution
Let's discover the three most essential benefits of hospital management software and the reasons why you should invest in one now!
Although the chief goal of a hospital is to serve and save lives, it has to make a profit to survive. No business can last long without profit. Considering hospitals require a fortune to run, it is impossible to keep track of all the revenue inflow and outflow through the outdated method of manual ledgers.
This is where a hospital management software steps in. Automated systems provide a swift, accurate method to keep track of all transactions. Plus, they can generate reports that give you a fair idea of how the hospital business is doing. From finding out any pending invoices to taking care of outstanding bills, hospital management systems make handling revenue much simpler.
Moreover, the cost of operation reduces because operational efficiency increases. It means you have a better ROI and reach the break-even point much faster.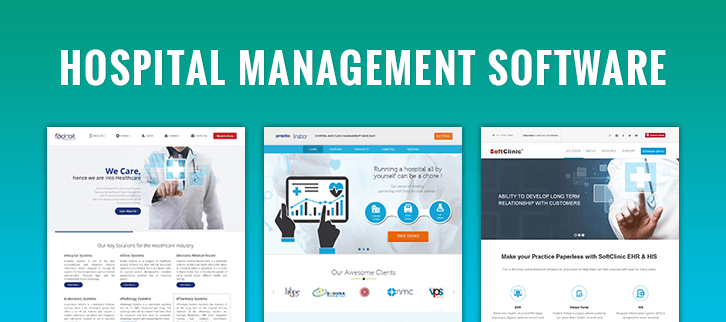 Avoiding Errors Becomes Possible
In a hospital, there is no scope for errors. Manual management systems are not foolproof because human mistakes tend to happen. How do you avoid the possibility of errors and gross mistakes? By using hospital management software. Since they are automated, there is no risk of human errors.
When you want to check or record a detail like staff availability, room occupancy or operational data, you can rest assured that the information will be 100% precise. In addition, all these minute details are at your fingertips in real-time!
Achieving Better Quality Ratings Becomes Easier
One of the critical quality indicators for a hospital is electronic access to data and information. Therefore, any hospital that wants to achieve a good quality rating needs to invest in a hospital management software right now! Without a doubt, a hospital that can transfer or receive patient info or medical reports electronically is given a better rating than one which cannot.
In short, hospital management software can help your medical centre stand out from the crowd.
An excellent hospital management software has become necessary to add value to a hospital. Thankfully, in the past few years, tech advancements have led to quite a several great automated systems tailored for hospitals. Your task is to choose the one that fits your medical centre the best! The rest – no errors, better organisation and more profitability – the hospital management software does!