In critical conditions, there are chances where you have to move a patient from the spot to the emergency center. Patient transport equipment plays an important role in carrying an injured person. Some of the main benefits of patient transport equipments are as follows:
Improve focus on the patient care
It is intuitive and simple to use powered equipment. By exchanging the direction of levers and appropriate lifting by just pushing a button, the patient can be easily carried from one spot to another. Though it is heavier than the manual equipment, it is worth it due to added features. The powered bed automatically carries and lowers the equipment with just pushing the button, shifting the occupant, and cot with less physical efforts.
Read More About : Learn About Medical Equipments For Breathing
Enhance patient experience
It also vastly enhances the patient's understanding by easily raising and pulling down the bed, thus reducing the chance of patient falls as well as uncomfortable jarring actions that usually happen with a traditional cot. Moreover, the extra weight of the bed offers support and greater stability for bariatric patients.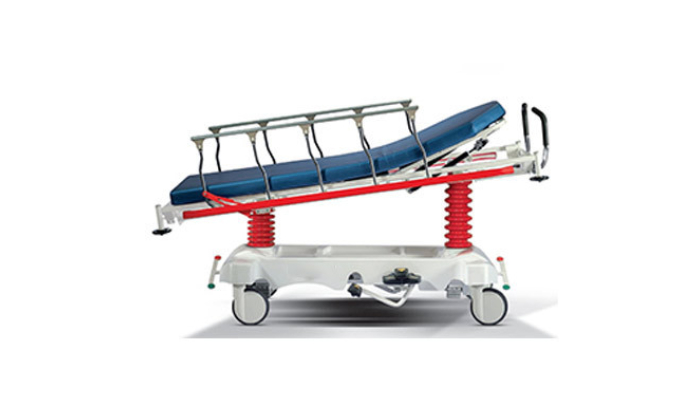 Support patients and providers
Investing in proper patient transport equipment helps in yielding significant savings. It eliminates the strain and stress caused by the regular loading and lifting of patients using manual equipment. It is a challenging task and when you have outdated equipment, it is hard to perform the task. Imagine if the weight of the patient is 310 pounds. It is not easy to carry an obese patient. When you have the right equipment and tools, you can easily do the task in quick time without causing any harm or injury to the patient.
Patient transport equipment is useful for care providers as they come across numerous patients on a daily basis. It is best to purchase the latest automated model. Though it is expensive, it will come with some of the advanced features that make the entire carrying and loading task easy.
If you do not have the equipment, the patient has to be carried by either two or three people. There are certain methods like four handed seat, two handed seat, fore and aft technique, crutch method, etc. If there is only one person, then he/she has to carry the patient using the fireman's carry method. The patient carrying equipment is an easy option instead of carrying manually.